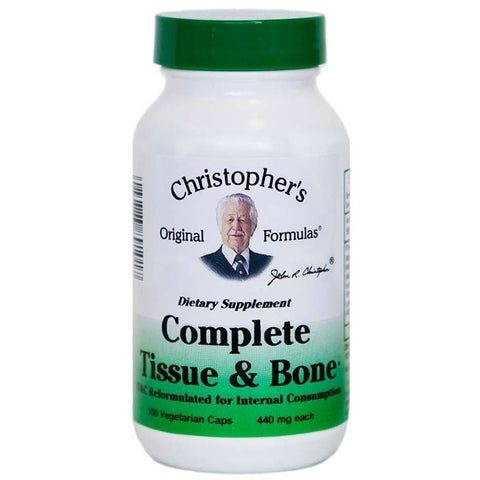 Christopher's Original Formulas Complete Tissue and Bone Formula 100 Capsules
A synergistic combination of herbs for bones, flesh & cartilage.
Bones play a major role in our body. They provide structure, protect organs & anchor muscles. Skin care along with healthy lifestyle choices can help slow the natural aging process.
Dr. Christopher's time-tested Complete Tissue & Bone Formula supports bones, skin, tissue, hair, nails, teeth & gums.
Directions: Take 2 capsules three times a day or as directed by your Health Care Professional. For optimum results take 1 hour before or after meals as to not compete with digestion.

Store in a cool, dry place. Keep out of reach of children.
---
We Also Recommend
---